Adaptive and Inclusive CrossFit
With our highly qualified and trained coach, Kara Smith, CrossFit Decimate is able to provide adaptive and inclusive workouts for each individual athlete, whether you are injured or working with a disability.  At CrossFit Decimate we believe that all people can workout and want to workout, they just need to be guided on how to achieve their goals.  Coach Kara offers modifications to each workout to help each athlete achieve their own level of success.  
Kara Smith-
-CrossFit Level 1
-CrossFit ATA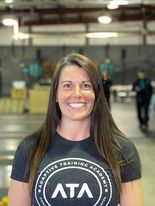 All Welcome to Join
for a Single Session.
Contact us to set up your free trial.  Experienced CrossFit athletes only.
Two 90 Min Fundamentals Classes
($145 First Month 3/Day a week Membership)
($95 Reoccurring monthly)
($195 First Month Unlimited Membership + Two 90 Minute Fundamental Classes )
($145 Reoccurring monthly unlimited )
We are near the crossroads of Powers Blvd and Palmer Park Blvd. East on Palmer Park Blvd at the corner of Tuskegeee Pl.
Monday - Friday: 5:00am-8:00pm
Saturday: 8:00am-12:00pm
Sunday: 10:00am -1:00pm
6150 Stadia Court Colorado Springs, Colorado 80915
(Directions)