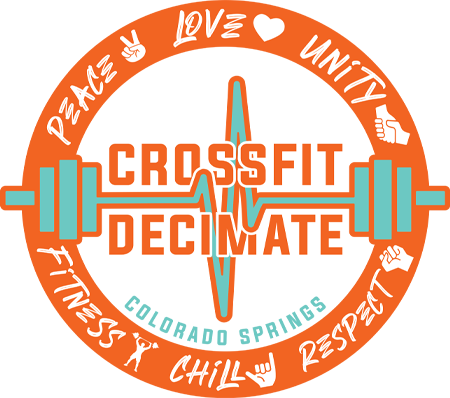 Team Decimate Invites you to join our Community
All Welcome to Join
for a Single Session.
Experienced CrossFitter ?
Contact us to set up your free trial.  Experienced CrossFit athletes only.
Set up a intro to CrossFit with a Coach
Set up an Intro to CrossFit
Lose Weight &
Gain Strength
Join a community of people working hard every day to live a better quality of life, and have fun doing it!  At CrossFit Decimate, we provide inclusive programming, individualized modifications, and top-trained coaches to give you the best fitness journey  to fit your lifestyle.
CrossFit Seminar
 Host Affiliate
We are near the crossroads of Powers Blvd and Palmer Park Blvd. East on Palmer Park Blvd at the corner of Tuskegeee Pl.
Monday - Friday: 5:00am-8:00pm
Saturday: 8:00am-12:00pm
Sunday: 10:00am -1:00pm
6150 Stadia Court Colorado Springs, Colorado 80915
(Directions)