Our team of professionally trained and highly qualified coaches are here to help you achieve your fitness goals through personalized programming.  Decimate's Performance program is a comprehensive and robust package for athlete's looking to become more serious in the competitive scene of CrossFit. Not only does Decimate Performance encompass the rigorous strength and conditioning methodologies of old school CrossFit GPP programming, but we blend it with vigorous Olympic Lifting drills, USA Powerlifting strength preparation and top it off with crucial, yet necessary accessory and mobility work.
Alex Esqueda-
2020 CrossFit AGOQ Qualifier ( 88 th Place World Wide)
2020 Wodapalooza  (Mens 40-44 Individual) Competitor
2020 Legends Masters Championship (Mens 40-44 Individual) Competitor
2018 CrossFit Regionals COACH  (Womens indiviual athlete)
2016 CrossFit Games  COACH (Womans Masters 50/54 athlete)
2016 Granite Games (Masters Team)
Follow Alex on Instagram: @alex_e_esqueda_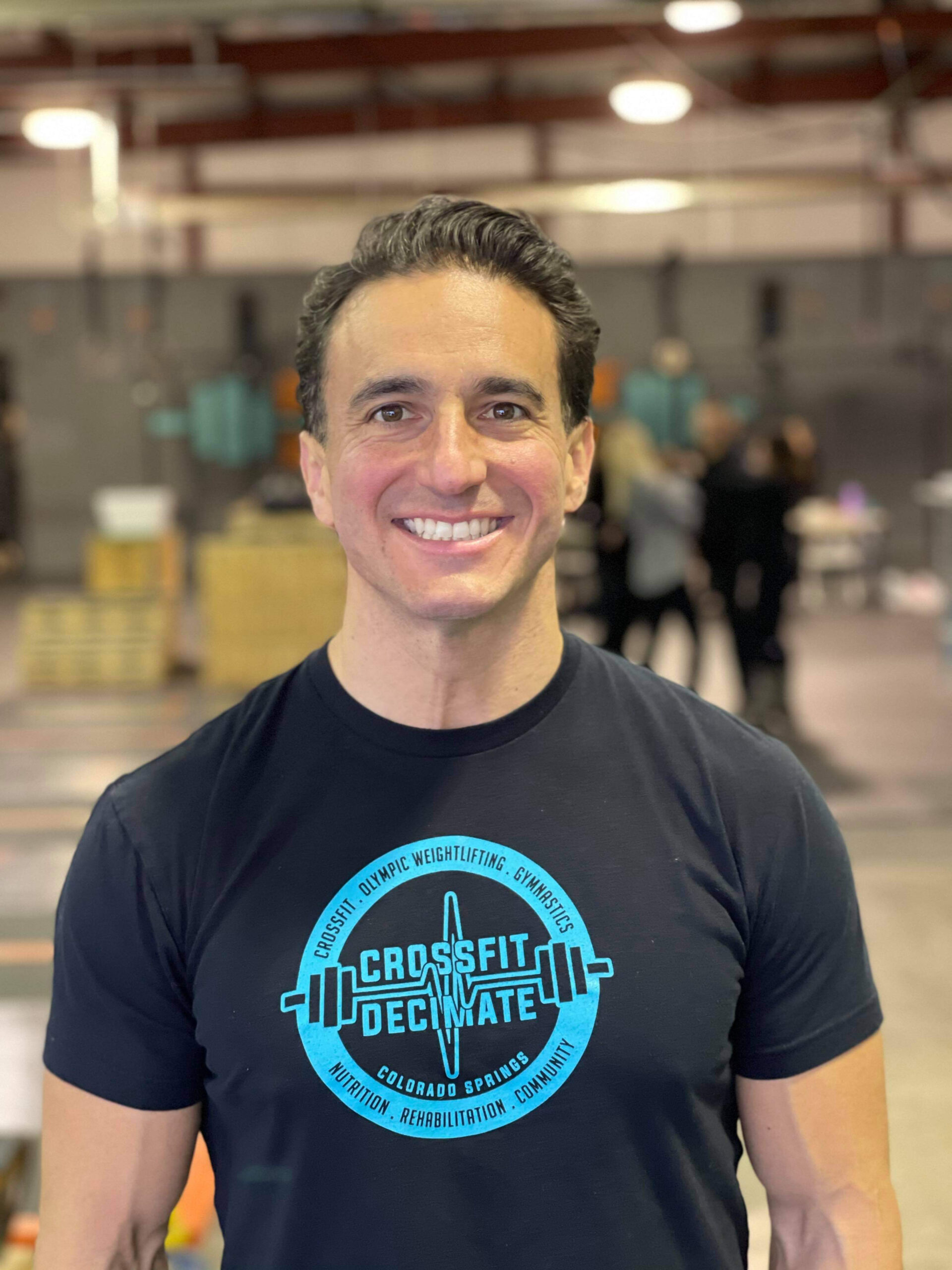 Christopher "Sal" Salazar-
Coach Sal came to Team Decimate with an extensive background in Olympic Lifting both as an athlete and coach. He's been competing for nearly a decade and was the top 81kg lifter in Colorado for both 2017 and 2018 to include making nationals in 2018. Sal stepped away from the competition platform in 2018 and obtained his CrossFit Level 1 Trainer. Since then, Coach Sal has solely been focused on coaching and programming. Incorporating his olympic lifting knowledge, Sal is our head remote programmer and coach.
Qualifications:
          ~USAW Level 2
          ~CF-L1 Trainer
Follow Sal on Instagram: @saltysalofficial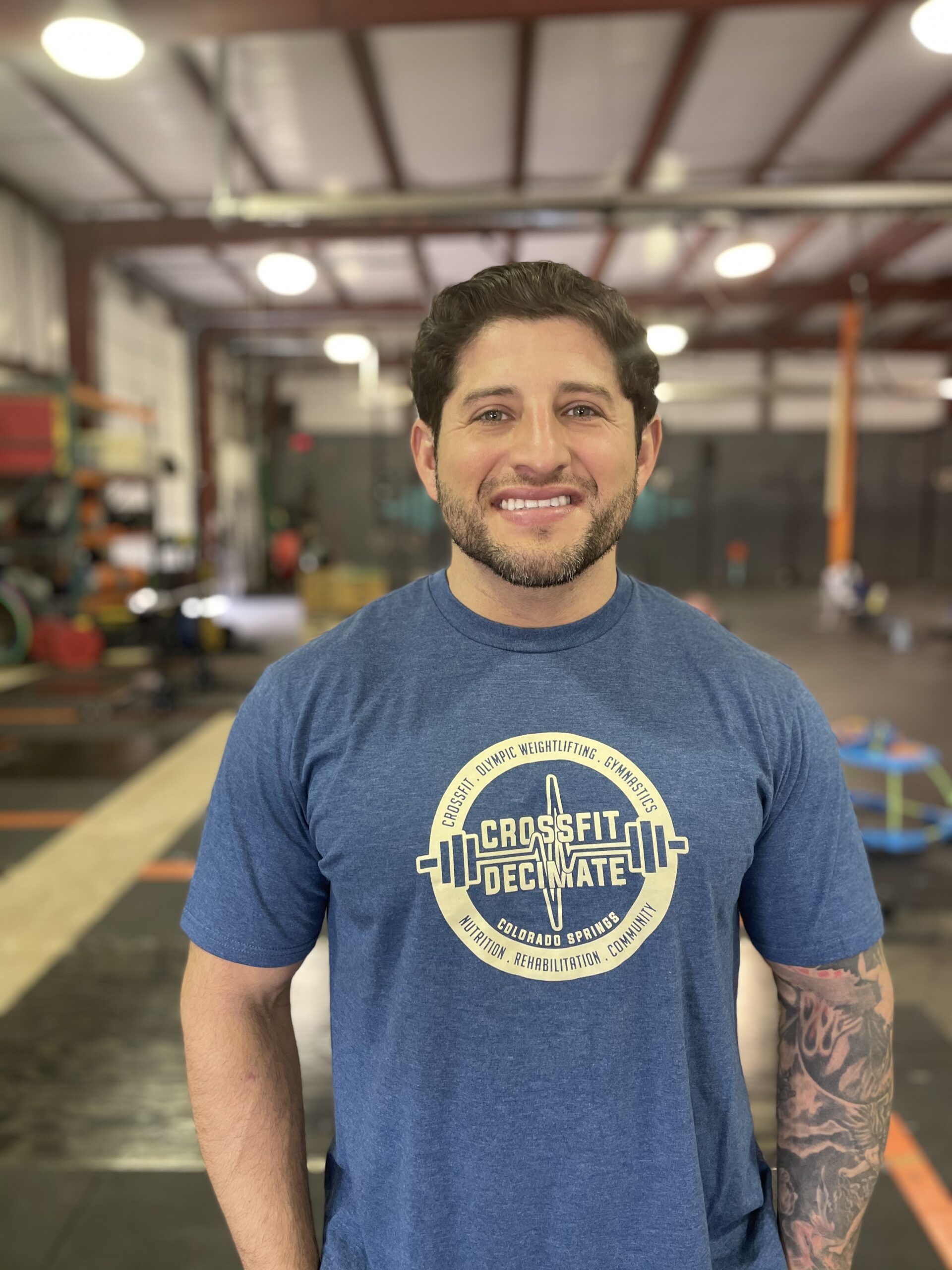 Interested in learning more about our customized remote coaching and online CrossFit competitor ,with our elite coaching staff. The individualized training will help you reach your next level.
Decimate Performance Training
Join the Team
We are near the crossroads of Powers Blvd and Palmer Park Blvd. East on Palmer Park Blvd at the corner of Tuskegeee Pl.
Mon – Friday: 5am-8am, 9:30am-2pm, 3:30pm-8pm
Saturday: 9am-11am Sunday Closed
6150 Stadia Court Colorado Springs, Colorado 80915
(Directions)